About Us
We strongly value your oral health and well-being, hence we place top priority on providing you and your family with quality dental care in a relaxed, friendly and modern environment. We believe in creating a warm dental environment to ensure that you feel relaxed throughout your dental treatment, from the time you walk into our surgery to the time you walk out.

Our first class dental service and our friendly and welcoming approach will ensure that you have an enjoyable and comfortable visit. Call our friendly team on 09 489 7574.
Meet our Staff
OMAR ABED-ALI
/ DENTAL SURGEON
BDS NZDREX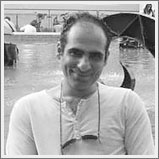 Omar graduated with a Bachelor Degree in Dental Surgery in 2001. Since then he has worked in the Bay of Islands where he established his first practice. With continuous growth the practice has since become a part of Lumino Dentists. Since 2012 Omar has owned his own Dental Practice in Takapuna, where he enjoys being a resident of Devonport, alongside a part time associate role at Luminio.

Omar has extensive general practice experience, including comprehensive restorative treatment planning, implants, endodontics and minor oral surgeries and intravenous sedation.

When he's not at the practice Omar enjoys taking part in sport, particularly swimming and squash, socialising with friends and family as well as travelling.

Omar is also a member of NZDA and ADA.



ANGELA WERTON / HYGIENISTRDH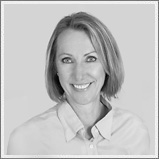 The newest member of our team, Angela graduated from University of Otago as a registered dental hygienist in 1996. Angela has worked as a hygienist in Takapuna for many years in both general practice and with Periodontist (gum specialist) where she continues part time work.
With here gentle manner and extensive experience, Angela has a well deserved reputation on the shore and we are fortunate and delighted to have her join our practice.





LORRAINE / RECEPTIONIST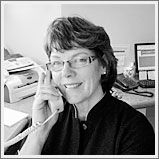 Lorraine is the receptionist at Takapuna Dentists, has worked for the the founder Dr. Arthur Greensmith for many years and she is familiar with most of our patients. She is married with two grown sons and has lived on the Shore all her life. She loves meeting new people, seeing new places, sailing and racing on the Waitemata Harbour and skiing overseas and around New Zealand especially at Mt Ruapehu.







ONLINE BOOKING
Book in online at a
time that suits you...
BOOK NOW >
ORAL HYGIENE
Achieve and maintain
healthy teeth and gums
and keep your mouth
healthy and fresh.
MORE INFO >
Omar is amazing, he
is not only a talented dentist, he is also
very caring and compassionate.


Angela Walker